Roy Map
When the Jacobite Rebellion came to an end on 16th April 1746, the Government decided that to prevent or quell further uprisings in the North, they needed to carry out an exhaustive military survey of Scotland. The survey came to be known as the Roy Map, after its chief surveyor, William Roy, who called it his "magnificent military sketch".
This was the first systematic mapping of the Scottish mainland, and is a unique record of the overwhelmingly rural society that existed prior to the agricultural and industrial revolutions of the later eighteenth century.
Click on one of the sections of the Roy Map below to find these detailed resources.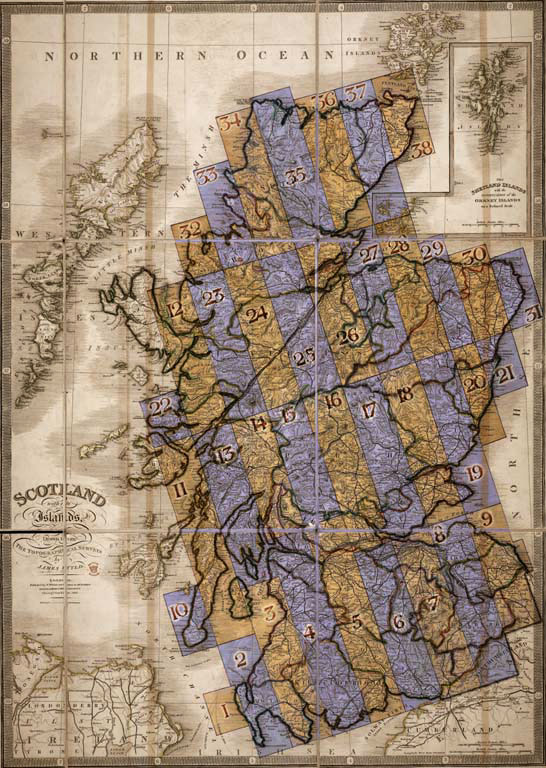 Free Site Note
You are using the free Scran service. You can search over 480,000 resource records but you will see thumbnail images with short titles only.

The full service contains large images, full captions, learning resources, pathfinders, albums and creation and sharing tools.
Click below to discover how to access the full service.

If you are already a full user, please log in using the panel at the top of the right column.
Subscribe or Take a Trial Run