21st February 2017 by Scran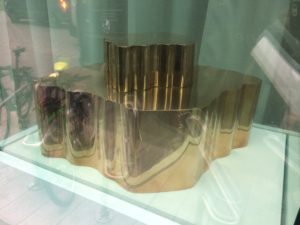 The late Edinburgh-based artist pop artist Eduardo Paolozzi is very much in the news at the moment.  His famous murals at London's Tottenham Court Road tube station have just been restored after being stowed away during renovation works (see video below), The Whitechapel Gallery is holding a retrospective of his work, while an Edinburgh brewery has recently started manufacturing a Paolozzi beer that pays homage to the artist.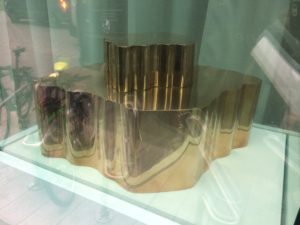 Meanwhile, on a short stroll past Edinburgh University the other day, a staff member spotted  an original Paolozzi artwork in a window. You can see a similar work, along with other Paolozzi sketches and artworks here.
This gallery contains 2 photos