Search Other Sites
Search Other Sites allows you to include other image database websites in your search. These include Picture Australia, VADS (a visual arts resource) and BGS (British Geological Service).

Where can I find it?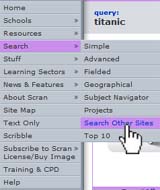 To Search Other Sites, use the navigation menu on the left of the page to select Search then Search Other Sites.
How do I use it?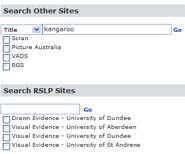 Click inside the text box and enter a search term. Single words or short phrases are best, eg. puffin, rowing boat or Walter Scott.
n.b. You can also search among RSLP sites.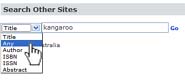 Use the pull-down menu to choose the field in which you want to search. For the largest number of results choose any.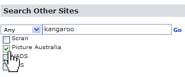 Choose the site(s) you wish to include in your search by clicking the boxes. You need to choose at least one site.
Click go to perform your search.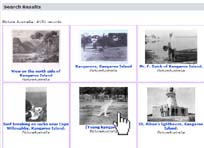 A Scran search results page will show records matching your search terms. Click on the thumbnail images to view larger images and captions.
Please note that associated sites have their own restrictions on reproduction of material. You are therefore advised to check these before proceeding to use records from other sites.