Welcome to Scran Online Training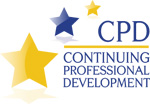 If you're looking for advanced searching skills, a better understanding of the Scran database, or simply a quick introduction to the basics of using the site, Scran Online Training can help.
Illustrated practical activities lead you through common tasks on the site, building your web skills and making the use of Scran a more rewarding and fruitful experience.
Whether you're a learner, administrator, educational professional or leisure user, suggested timings and learning outcomes will help you plan your development.
Scran offers tailored training for PC or Mac users. Choose your platform to continue: